Home > Onsite Restaurants
ONSITE RESTAURANTS
Experience a culinary journey across the regions and flavors of Mexico at Hacienda Encantada. Dining is elevated to art at our three hacienda-inspired restaurants, casual eateries, and playful pool and tequila bars. Savor the traditional foods of Mexico crafted by our internationally-trained chefs, with intoxicating views of the Sea of Cortez. Indulge in the freshest seafood, Baja cuisine, and local tequilas while the sound of the waves sets the mood for relaxation. Our restaurants also offer professional catering for any celebration, social gathering, or party. And if you want to dine in the privacy of your suite or villa, we offer 24-hour room service. For the ultimate food adventure, book our Dine Out Privilege Plan, a unique all inclusive dining concept that gives you the freedom to explore the Marina Golden Zone restaurants. Discover the bold flavors of the Baja and our Cabo San Lucas dining culture.
Los Riscos
Mesquite Grill & Bar
Let moonlight and cliffs frame a memorable dining experience while the soothing murmur of waves crashing below offers the perfect soundtrack. Enjoy Mexican specialties, fresh grilled fish and seafood, mesquite grilled steaks, pastas, soups and salads. Sip hand-crafted cocktails at this relaxing dinner destination overlooking the sparkling sea and beach. Open daily for dinner.
Las Marías
Restaurant & Bar
Perched dramatically on the rugged Baja granite cliffs, Las Marias offers a truly breathtaking culinary experience from balconies overlooking the clear, azure waters of the Sea of Cortez. Enjoy authentic Mexican décor and food, as well as omelettes, sandwiches, and crepes. Las Marias is open daily for breakfast.
La Trajinera
Mexican Gourmet
Situated high above the azure sea, this restaurant serves local Bajan cuisine and fresh seafood. Colonial-inspired décor takes diners back to an earlier era. Ensconce yourself in plush armchairs, wooden tables and an elaborate back bar of dark wood and glass doors, the perfect atmosphere to enjoy cocktails, dinner and special events. La Trajinera is open for dinner.
El Eden
Tequila & Taco Bar
Tacos and tequila. Two words synonymous with Mexico. Now elevate an authentic experience at our fun and inviting tequila bar, where you can watch skilled chefs create authentically delicious tacos while you sip hand-crafted tequila.Try the traditional tacos al pastor paired with a smooth tequila in the casual ambiance with views that excite your senses. Open daily for dinner.
Barolo
Cucina Italiana
Savor flavorful Italian-Mediterranean cuisine and indulge in a culinary journey at Barolo. The Romanesque design of the dining room hints at the savory meat, pasta and seafood dishes that make Barolo one of the top Los Cabos Italian restaurant. Gather around a table and enjoy sweeping ocean views.
Il Forno
Pizza alla Legna & Pool Bar
Our guest will enjoy timeless Italian specialties from our Italian chef Roberto Macciadris served in a modern bistro atmosphere. Enjoy soups, salads, pasta, gourmet pizza and foccacia. Il Forno is open for lunch and dinner.
El Patio
Snack & Pool Bar
Grab a snack, lunch or a refreshing cocktail while lounging at our beautiful resort pool, with a swim-up sports bar and incredible views of the Sea of Cortez. Relax on the open-air patio, kick back under the sun and enjoy delicious Mexican food, appetizers, salads, tacos, sandwiches and the best burgers in Cabo. El Patio offers daily food and beverage service by the pool lunch.
La Pergola
Restaurant & Pool Bar
Casually elegant al fresco dining is yours under a shady pergola at our delightful poolside restaurant. Enjoy a selection of casual Mexican and American fare, including appetizers, shrimp baskets, sandwiches, pizza, hamburgers, and "Arrachera" flank steak. Indulge in the Baja style fish tacos or shrimp and scallop ceviche. La Pergola is open daily for lunch.
Lola Mia
Deli & Coffee Shop
This unique and gorgeous Deli & Coffee shop brings to you the finest selection of Starbucks™ beverages and a home made menu of sandwiches, baguettes, bakery and unimaginable desserts. Open from 7am to 10pm so you can grab breakfast, a quick lunch, dinner or even a quick snack. Lola Mia is the perfect spot for relax and indulge. Stop by to satisfy your sweet tooth!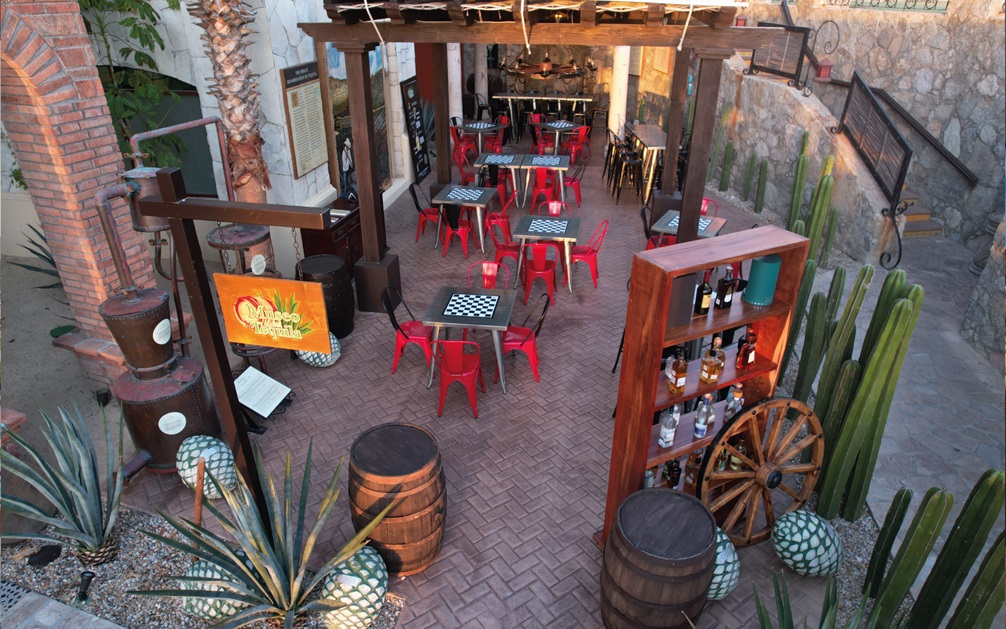 Tequila Museum
Find out more about this traditional Mexican drink from Tequila Expert, with tequilas from Jalisco, Nayarit, Michoacán, Guanajuato and Tamaulipas. You can enjoy tequilas such as Weber tequilana, Azul class, Patron, Don Julio, Loco among many more.
Open Wednesday through Monday
Mestizo del Mar
Signature Cuisine
From prime steaks, seasonal seafood specials, and line-caught fish, Mestizo has a culinary option for even the most discerning of palates.
7am - 12 pm

breakfast


6pm - 10:30 pm

dinner

Fresco
Juice Bar & Natural Delights
Enjoy a wide variety of juices made out of fresh products and for the perfect combination, Fresco also offers a healthy and delicious selection of snacks.
Ático
Rooftop Pool & Bar
During the day guests can dine and enjoy the infinity pool with the best views of Los Cabos. When the sunsets, the venue is transformed into a vibrant and comfortable space, where a live DJ creates a fun and cool environment to enjoy.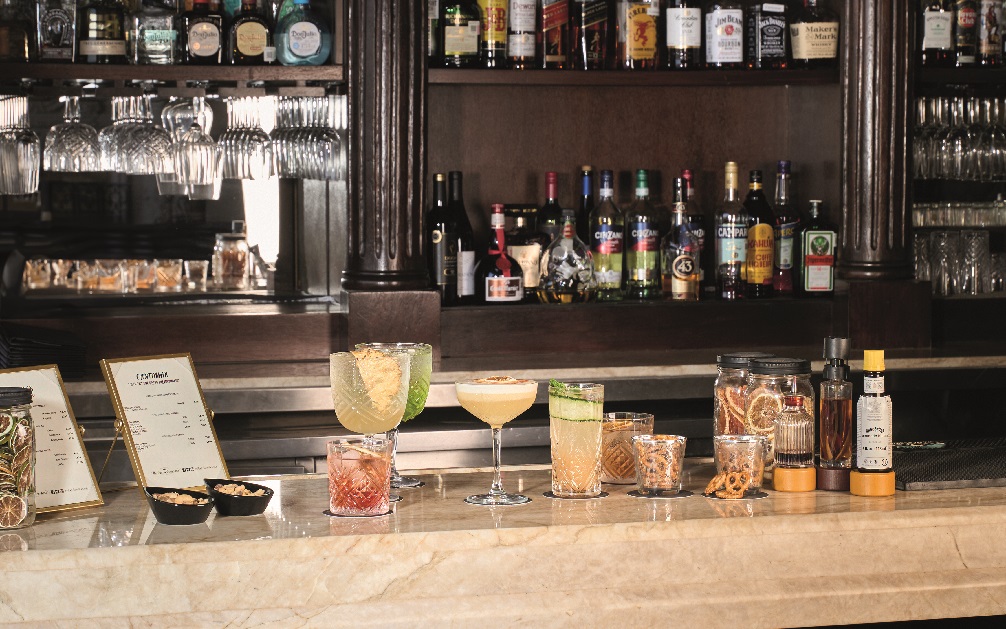 Cantomar
Located at the Vista Encantada lobby, Canto Mar´s new star mixologists are ready to welcome you to this comfortable space so that you can relax and enjoy an amazing cocktail! Open every evening, Canto Mar is the perfect spot to unwind and enjoy the sunset and the breathtaking views.